friday specials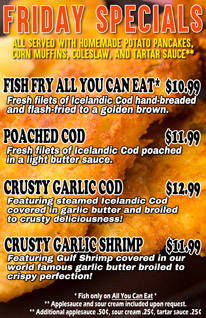 .35 Cent Wings Every Sunday Funday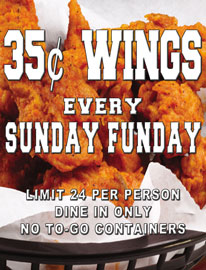 Happy Hour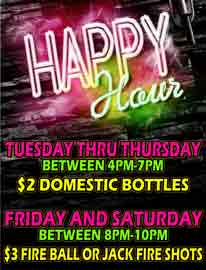 yum-m-o!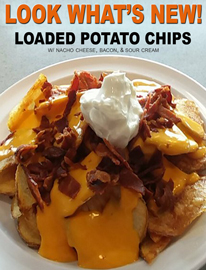 Winter warmers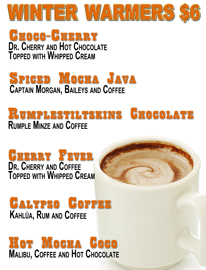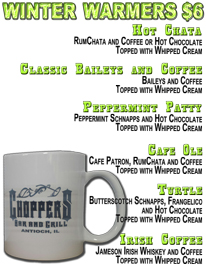 Tex Mex Spicy Bloody Mary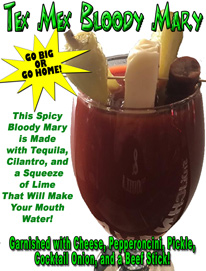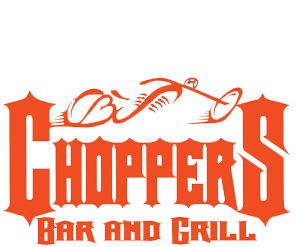 BREAKFAST - ALL DAY,
EVERY DAY
Open Monday - Friday at 10AM,
Saturday & Sunday open at 7AM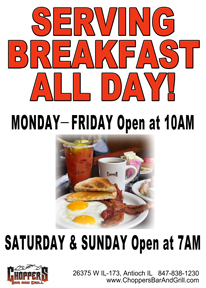 HOMEMADE SOUP & CHILI DAILY
Our soups change daily, so you have to come in to see what we are making that day! And YES, we still make soup in the summer ;)
Here is just samplin' of the soups:
Bean and Ham, Beef Barley with Veggies, Beef Stroganoff, Black Bean, Broccoli Cheddar, Chicken Florentine, Chicken Marsala, Chicken Pot Pie, Chicken Tortilla, Clam Chowder, Cream of Mushroom w/ Wild Rice, Creamy Chicken Gnocchi, Dill Pickle, Drunkin' Pig, French Onion, Goulash, Loaded Baked Potato, Philly Cheese Steak, Shrimp & Bacon Chower, Shrimp Bisque, Southwest Chicken, Split Pea with Ham, Stuffed Cabbage Roll, Stuffed Green Pepper, Turkey Reuben, Veggie Mac, Yankee Pot Roast.

We Have Chili Every Day!
Chopper news!
Find out the latest News at Choppers.
Choppers Menu
Check out our menu with new items.
All food available for dine-in or carry out!
Click any picture to view more
information about our events.
Newsletter
If you would like to keep up-to-date with our events, bands or specials, please send us your email address to be added to the list to be one of the first to know what's happening at Choppers.
KARAOKE saturday night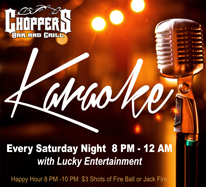 MOTHER'S DAY IS COMING
Plan ahead and buy gift certificates for your Mom and loved ones. They can have a night out without cooking or they can pick out the perfect Choppers T-Shirt or Sweatshirt!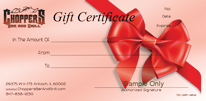 STAY SAFE! FREE RIDES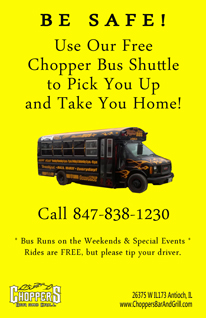 SPECIALS
Daily food, drink and Happy hour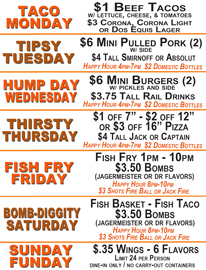 TRY OUR NEW JALAPEÑO LIME BLOODY MARY
Get them while you can, while supplies last.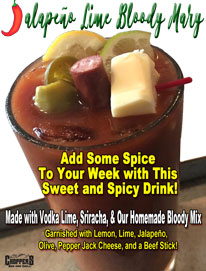 Build Your Mule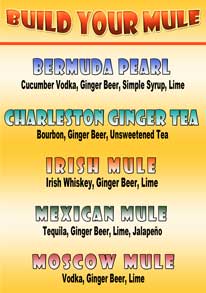 VIDEO GAMING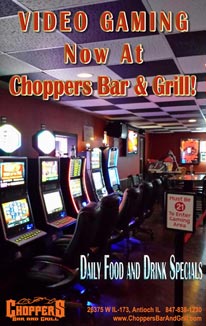 About us
Chopper's Bar and Grill opened in May 2006. We have made many changes over the years to the look and feel of our establishment.
We are located 26375 W IL-173, Antioch IL. Read more...
OPENING TIMES:
MON-THU: 10 AM to 1 AM
FRIDAY: 10 AM to 2 AM
SATURDAY: 7 AM to 2 AM
SUNDAY: 7 AM to 1 AM
band wanting a gig?
Are you a band that would like to play at Choppers? Fill out our information form and submit your info to us!
Check us out in the Illinois Biker Information Guide:

DRINK, FOOD and HAPPY HOUR SPECIALS!
Dine In Only / No Carry-Out Containers. Effective 6/27/17


~ TACO MONDAY ~
$1 Beef Tacos w/ lettuce, cheese, & tomatoes
$3 Corona, Corona Light or Dos Equis Lager


~ TIPSY TUESDAY ~
$6 Mini Pulled Pork (2) w/ Side
$4 Tall Smirnoff or Absolut
Happy Hour 4pm-7pm $2 Domestic Bottles


~ HUMP DAY WEDNESDAY ~
$6 Mini Burger (2) w/ Pickles & Side
$3.75 Tall Rail Drinks
Happy Hour 4pm-7pm $2 Domestic Bottles


~ THIRSTY THURSDAY ~
$1 off 7 " Personal Pan Pizza, $2 off 12 " Pizza, $3 off 16 " Pizza
$4 Tall Jack or Captain
Happy Hour 4pm-7pm $2 Domestic Bottles


~ FISH FRY FRIDAY ~
Fish Fry 1pm - 10 pm
$3.50 Bombs (Jagermeister or Dr flavors)
Happy Hour 8pm-10pm $3 Shots of Fire Ball or Jack Fire


~ BOMB-DIGGITY SATURDAY ~
Fish Basket - Fish Taco
$3.50 Bombs (Jagermeister or Dr flavors)
Happy Hour 8pm-10pm $3 Shots of Fire Ball or Jack Fire


~ SUNDAY FUNDAY ~
$ .35 Wings - 6 Flavors
Limit 24 per person. Dine-In Only
No To-Go Containers
FRIDAY FISH FRY
1PM-10PM Every Friday!
~ FISH FRY ALL YOU CAN EAT - $10.99 ~
Fresh filets of Icelandic Cod hand-breaded and flash-fried to a golden brown. Served with homemade potato pancakes*, corn muffins, coleslaw and tartar sauce.


~ POACHED COD - $11.99 ~

Fresh filets of Icelandic Cod poached in a light butter sauce. Served with homemade potato pancakes*, corn muffins, coleslaw and tartar sauce.


~ CRUSTY GARLIC COD -$12.99 ~
Featuring steamed Icelandic Cod covered in garlic-butter and broiled to crusty deliciousness! Served with homemade potato pancakes*, corn muffins, coleslaw and tartar sauce.


~ CRUSTY GARLIC SHRIMP - $11.99 ~
Featuring Gulf Shrimp covered in our world famous garlic butter broiled to crispy perfection! Served with Wisconsin-style potato pancakes*, hush puppies, coleslaw and tartar sauce.


* Fish only on All You Can Eat *


*Applesauce and sour cream included upon request.


**Additional applesauce .50¢, sour cream .25¢ and tartar sauce .25¢