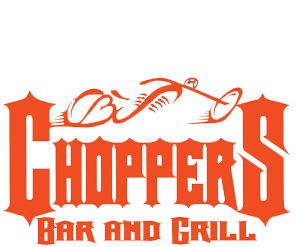 About us
Chopper's Bar and Grill opened in May 2006. We have made many changes over the years to the look and feel of our establishment.
We are located 26375 W Il-173, Antioch IL. Read more...
OPENING TIMES:
MON-THU: 10:30 am to 1am
FRI-SAT: 7am to 2am
SUNDAY: 7am to 1am
band wanting a gig?
Are you a band that would like to play at Choppers? Fill out our information form and submit your info to us!

$3 Off Regular Price Pizza
DRINK AND FOOD SPECIALS
NEW Daily Specials Effective 5/6/13


Monday

$1 Tacos, $5 Coronita Ritas
$3 Bud Light Lime-a-Rita
$3 Bud Light Straw-ber-Ritas



Tuesday

$2 Domestic Bottles
$2 - 10oz Long Island flavors
$4.50 Mini Beef/Mini Pork



Wednesday

Retro Wednesdays!
$1.50 16oz Cans of Rolling Rock,
Old Style, PBR, Schlitz, and Hamms
$5 Slider Basket



Thursday

$2 Domestic Bottles
$6.50 Malibu Chicken (grilled or crispy)



Friday

$2.50 Rail Drinks
$3 Import Bottles, $5 BLT Club



Saturday

$3 off Pizza
$3 Blue Moon or Leinies Seasonal Beers
$3.50 Bombs (Jagermeister or Dr. flavors)



Sunday

$ .25 Wings - 6 Flavors and
$6.00 Domestic Pitchers
Photo gallery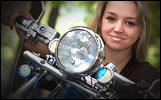 NEW PHOTOS ARE UP - DECEMBER 17th
of CHOPPERFEST 2012!

If you have some pictures you'd like us to post, please send them in!
Check us out in the Illinois Biker Information Guide: